What our customers are saying about our products:
"Great customer service! I received my 25 jars of honey on time and I thank you!"
Kathy Jane Dallas, Texas USA
Superior honey with mild flavor!
Ange Texas USA
"We have never tasted such rich beautiful honey. Thank you for your gift. Do thank the Aparists who tend the bees."
Christine
Adelaide, Australia
"Best honey ever tasted – definitely worth the price! Very smooth and rich flavor without the usual honey after-taste. I will continue to be a customer."
D & D Piland
Tomball, TX
"Great product a real health feast. Better than expected, as your fast service, excellent packaging, great quality of product seals the customer satisfaction. Highly recommended to buy this product."
Eugenio Puerto Rico
"The gold doesn't disappear until it's all consumed. Tasted smooth, clean, fresh. Well worth it
And my roots come from beekeepers! By far the best I have taste"
Bob Brock, Montana
"We were pleasantly surprised with the delicious honey you sent us"
Connie, San Francisco USA
"I'm enjoying a cup or 3 while I work, THANK YOU 😁🌷 YOU KNOW I Love this tea 👍"
Mary Holt, Indiana USA
"A big thank you goes out to Nazareth Secret for the opportunity to experience their beautiful and delicious tasting honey from Nazareth, Israel! They also have some other products on their website such as herbal teas and a selection of candles for you to check out. Since Christmas is nearly 3 months from now, it would be a great place to find a special gift." Read more
Gloria McKellar, Michigan USA
"Fantastic….best honey I have ever tasted!"
Lynn, Kentucky USA
"Ordered mine on Amazon and received it today. Good timing because last night I made fresh bread

😊

.
This honey is unlike any I have tasted before. It's golden color is so rich it lasts to the last smear. Smooth texture, and flavor.
Just the possibility of having an opportunity to eat this honey is truly a gift.
Thank you"
Tisa, Montana USA
"To find a honey from Israel like Nazareth Secret is such a happy thing; it is his favorite and to know that we are eating something that our ancestors enjoyed in the land makes us even more happy"
Adam, USA
"Growing up eating lots of Mediterranean and Caribbean cuisine, honey was always an unspoken-yet-mandatory item to keep in the kitchen.
Nazareth Secret's honey is delightful. It's the perfect amount of sweetness. The flavor was great: rich and subtle.The taste was not so overpowering that it took away from tartness of my granny smith apples.
It is the perfect texture; It is not too thin or thick– making it the perfect spread. I was able to spread it on my bagels, on toast, and even on challah french toast.
Now that the High Holy days are approaching, I will be using this and telling all my friends and loved ones about it. My Sephardic mother was very pleased with the honey, and she is excited to use it year-round, including, of course, the spring time, when she needs honey for her kharoset.
Thanks for this great honey, Nazareth Secret! "
Stephanie "Sooz" (Suzette) Escalante
"I didn't expect to like the date spread. I had tried date shakes when I was in California, just for the experience. I wasn't a huge fan. This spread is different. It somehow manages to be very sweet without being overwhelmingly sweet. I can put it with butter on toast and enjoy the combination of flavors. And that date halva flavor is lovely! I like it better than the jelly or jams around here."
Sincerely,
Katie-Wilmore
Kentucky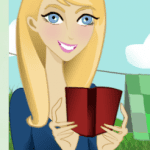 "Nazareth Honey tastes like none I have ever tasted. It is incredibly thick and smooth! It comes from the nectar of the Starthistle which is native to the Nazarene mountains. An authentic taste of the holy land, this honey is actually not as strong as clover honey is. It has a more delicate, subtle taste. Look at that gorgeous color!" Read more
Melanie
A Year of Jubilee Reviews
"I was so taken with the honey. It has the most subtle and delicate of flavors and has the most beautiful color"
Michelle Day
Michelle Tasty Creations
"Your honey is lovely, as well ! Customers are enjoying it. I also opened a jar for myself. Beautiful taste, and the honey is a rich, golden color. Thank you!"
Sherrill Barbary
Daughter of a Rose Gift Baskets
"I was curious what the taste of Nazareth Secret"s date spread is, because it's not something familiar here ( in Bulgaria) so I ordered and waited to taste it. It's amazing and not just this – the taste is trully unique. I like it so much so I want to start selling it here. More people need to taste this great products. Trust me, it's amazing!!!"
Denislav Vasilev
Bulgaria