Nazareth Secret made its successful United States debut at the SOHO EXPO in Gaylord Palms, Orlando, Florida on December 8th.
The Nazareth Secret all-natural product line from Israel was shared with exhibitors, brokers, distributors and many visitors from around the world who were passionate about marketing and distributing healthy natural products. In fact, SOHO stands for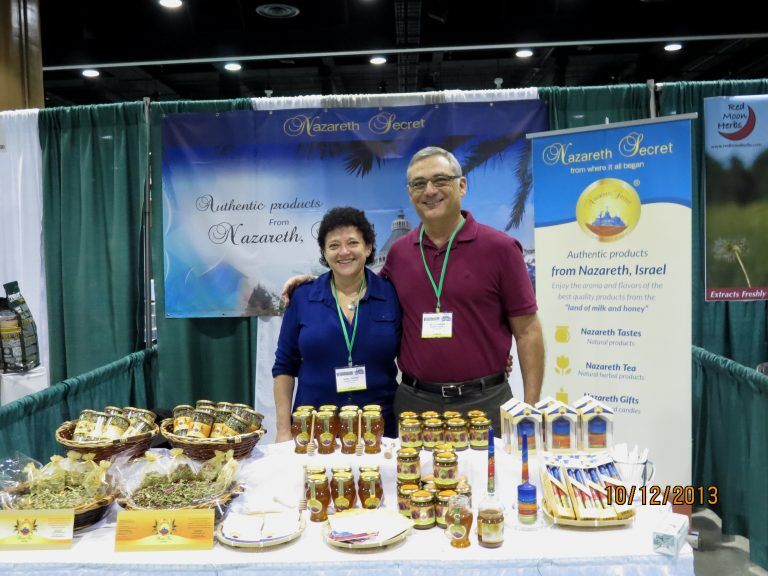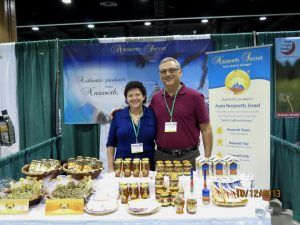 Showing Others Healthy Options and Nazareth Secret was very proud to have been a contributor to such a professional and well organized event. It was a perfect way to be introduced to the United States market and the warm response from the organizers and sponsors was very much appreciated.
The feedback on Nazareth Secret honey, date and halva spread, herbal teas and candles was very positive. Testimonials included phrases like "Excellent! So good! Nice packaging and display, high quality and nutritious products, and superior product quality." One visitor to the booth who had a real passion and knowledge of honey commented, "This honey is high quality, different from any other honey that I know." The honey of course was a bit hit, recognized for its clarity and high quality. The Halvah and Sesame spread also received a lot of interest since it was such an unusual combination. A guest from Japan really loved the unique tastes. In addition, the handmade candles and carefully blended herbal teas were praised and very much in demand.
Nazareth Secret returned to Israel with a positive sense that the United States market is ready for it to arrive. Negotiations are now underway with brokers and distributors to establish the best method of bringing Nazareth Secret natural products to market.
For more information about Nazareth Secret products
contact us